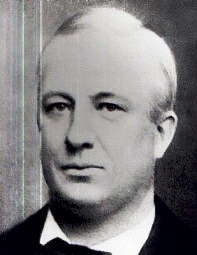 Peter James McGuire (1852-1906) was born in New York City, became a member of a carpenters' union there in 1872, and joined the International Workingmen's Association.

In 1874 he helped organize the Social Democratic Workingmen's Party of North America and was elected to its executive board; that year he also joined the KOL. During the late 1870s McGuire traveled widely, organizing and campaigning on behalf of the Workingmen's Party of the United States and the Socialist Labor party (SLP).

After living for a time in New Haven, Conn., he moved to St. Louis in 1878 and the following year was instrumental in establishing the Missouri Bureau of Labor Statistics, to which he was appointed deputy commissioner. He resigned in 1880 to campaign for the SLP and for the Greenback-Labor party.